Here at Millinocket Fabrication and Machine, located in Millinocket, Maine, we offer full-scope project assembly services into various areas of expertise. We are the go-to choice for contract assembly services. You need more than just production—logistical support, like storage, on-time delivery, and warehousing—so we're your one-stop shop with an affluent range of clients in all industries.
We can handle everything from large projects projects to large structural assemblies capable of holding tons of equipment on the inside. This is thanks to our breadth of experience and the fact that we've been around for over 100 years. With Millinocket Fabrication and Machine assembly services, you'll have:
Contract assembly services
Professional assembly services
Metal fabrication assembly services
Here at Millinocket Fabrication and Machine, we can meet your every need for the variety of processes we offer. We're ready to take on even the most complicated projects. Count on our experience and precision—we're the professional way to go.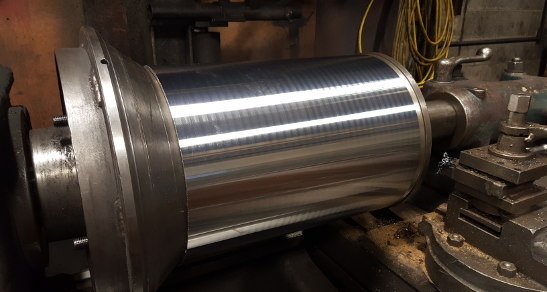 Our Professional Assembly Services
As a commitment to integrity, quality, and customer care, you're sure to get the best services available anywhere.
Contract Assembly Services: When it comes to assembly projects, we've had our hands in just about everything under the sun. From projects such as double-wall tanks and other complex equipment, we're ready to help. We'll work with your local team on schedule, so you can get the project completed without disruptions or delays.
Professional assembly services: Millinocket Fabrication and Machine is a highly trained and experienced fabrication shop that can work with you on any projects related to metal structure assemblies. The team is dedicated to ensuring that all your requirements are met and we can also help with prefabricated components or facade features.
Metal fabrication assembly For over 100 years, Millinocket Fabrication and Machine has been providing the highest quality metal fabrication services in Maine. Our assembly services are available to help you with any special needs you may have, and we'll work hard from beginning to end to ensure your complete satisfaction.
Structural Assembly Services If you need structural assembly services, Millinocket Fabrication and Machine can get your steel assembled. Contractors have come to us with ideas, and we've worked with them to make their visions a reality. We've fabricated mega-structures for airports, large industrial plants, and even additions to buildings that required steel supports. Contractors know they can rely on us for quality steel assembly services in Maine and elsewhere.
Why Millinocket is the Right Choice for Your Project Assembly
Our nearly 100 years of experience means we're prepared to take on almost any contract assembly project you can throw at us. Contractors come to us seeking help with their most challenging projects, and we've met the challenge time after time in a way that has removed all doubt from our clients' minds. Contract assembly services are highly sought-after in Maine, so people turn to Millinocket Fabrication and Machine to meet those needs for them.